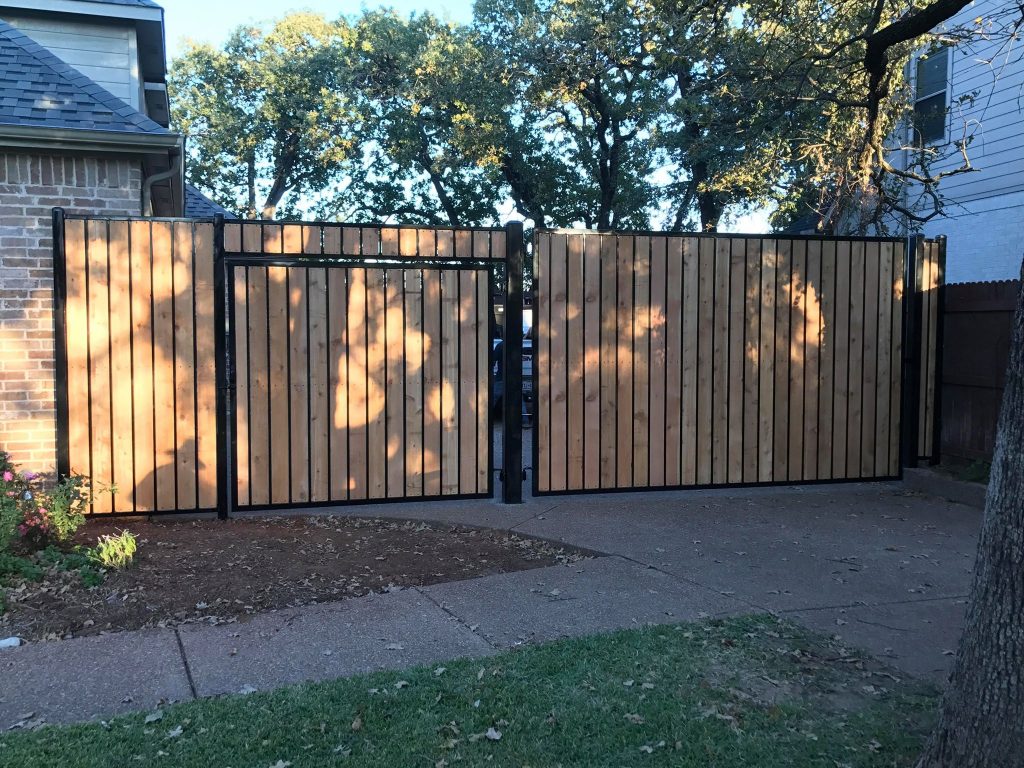 If you've settled on an automatic gate, you'll need a reliable and high-quality gate operator. These machines seem simple: they open your gate when you're passing through and close it afterward. However, this straightforward task requires precision engineering and high-quality electronics. A malfunctioning gate opener can injure or even kill you. It's not something to cheap out on.
If you want a gate opener that's safe to operate and lasts long, there are a variety of factors you should consider before buying.
Your Gate Dimensions & Weight
Gates are large pieces of metal, wood, or composite that need a considerable amount of force to move. Some gate openers are made for lightweight gates, while some can open and close heavy, wrought iron or steel ones. Make sure that your gate operator's capacity is the same or exceeds the weight of your gate.
The Way Your Gate Opens
The usefulness of your gate operator depends a lot on how your gate opens. If it's a single or double swing gate, you may need top or bottom mount or ram-type openers. If you have a sliding door, you'll need a gate opener that has a chain mechanism.
The Type of Gate Operator
There is a wide range of gate operator types to choose from, depending on your preferences and your electric gate repair technicians' capabilities.
Remote-Controlled Gates
This is the most popular and basic type of gate operator. It lets you control your gate using an electronic device. It should, at least, have a close or open switch.
Bluetooth Remote-Controlled Gates
This type of gate allows you to use a Bluetooth remote to close or open your gate. You could even use your smartphone to operate it. 
Radiofrequency Gates
This is similar to a remote-controlled gate. It uses a slow and unreliable radio frequency to send a signal, so it's not as popular.
The Best Electric Gate Opener Brands
Armed with the above information, find an automatic gate opener from trusted and reputable companies. Here are leading brands you'll never regret choosing.
Ghost Controls:
Ghost Controls provides easy-to-install automatic gate openers, making it a favorite among professionals and DIY enthusiasts alike. You can get a single heavy-duty kit for just $469. If you want solar power, you'll need to add $100.
Mighty Mule:
This company also offers DIY swing gate openers. What's good about it is that their products have smart capabilities, so you can use your smartphone to control them.
ALEKO:
ALEKO provides a wide variety of gate opener parts for sale. Its items are suited more for contractors who want to customize a gate operator for their clients.
U.S. Automatic:
This company provides a range of gate opener kits. Its Patriot model can operate swing gates up to 800 pounds and 16 feet. Each item is Underwriter Laboratories (UL)-certified, so the safety of their gate operators is guaranteed.
 Check for Quality and Ease of Use
Your gate opener, like your gate, is going to spend years outdoors. They're always exposed to the elements. You want to make sure that your gate operator is of high quality to survive everyday use. Here are a few reminders before you finalize your purchase. 
Check every part of the gate operator, from the mount to the internal hardware, to ensure that it's not flimsy or break easily. 

Read the specifications sheet to ensure that it can withstand extreme heat and cold.

The spec sheet should also tell you how much pulling force the gate operator has. Never settle for anything below 500 Newtons. A gate opener with a low operating force may end up being sluggish.

Make sure your gate operator has an emergency release, too. This way, you can use it even during an outage.
Having an automatic gate offers convenience and security for your home. The flawless operation of your gate depends highly on the quality of your gate operator and its installation. 
Get Your Gate and Opener Professionally Installed
Now that you have the ideal gate and gate operator, it's time to have them installed. While some gate openers are branded as "DIY," you don't want to take any chances. Get it installed by a professional gate contractor like 4 Sure Gates.
We provide gate installation, maintenance, repair, and replacement services in Dallas and Fort Worth. Our team has over 15 years of experience, so you can trust us to get the job done in no time.
Call us
today to get an estimate or arrange for an installation or repair.