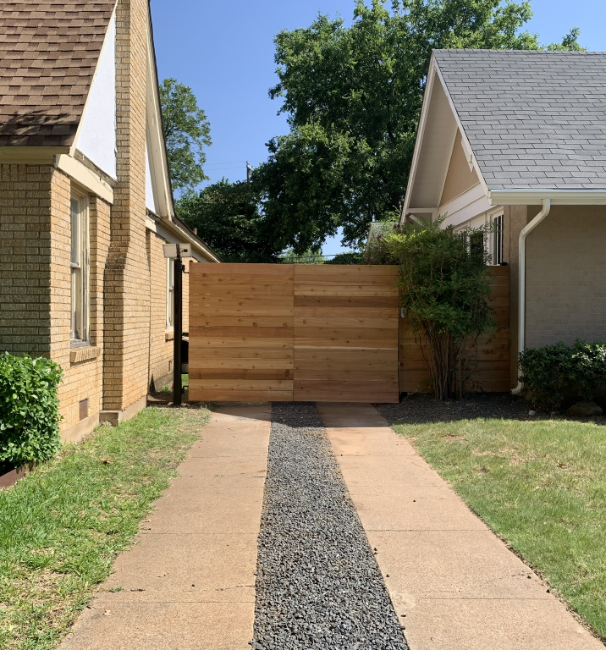 Automatic Gate Repair Dallas, Texas & Electric Gate Repair Dallas TX
Welcome to 4 Sure Gates – Your Trusted Gate Repair Partner in Dallas, TX
Common Gate Repair Issues in Dallas, TX
At 4 Sure Gates, we understand that gate issues can be a source of frustration and inconvenience. Whether you have a residential or commercial gate, we are here to address your gate repair needs in Dallas, TX. Let's explore some common gate problems that our expert team can help you resolve:
1. Gate not opening or closing properly
Are you struggling with a gate that refuses to open or close smoothly? This issue can disrupt your daily routine and compromise security. Our experienced technicians can diagnose the problem, whether it's an electrical or mechanical issue, and swiftly restore your gate's functionality.
2. Gate motor malfunction
Gate motors play a vital role in automating your gate's operation. When they malfunction, it can lead to gate instability or complete failure. Our gate opener repair services cover a wide range of motor brands, ensuring a quick and efficient solution to get your gate moving again.
3. Broken or damaged gate panels
Gate panels can be susceptible to damage from accidents, weather, or wear and tear over time. A damaged gate not only affects your property's aesthetics but also its security. We specialize in repairing and replacing gate panels to restore your gate's appearance and functionality.
4. Misaligned or sagging gates
Misaligned or sagging gates not only look unappealing but also compromise the security of your property. Our team is skilled in realigning and reinforcing gates to ensure they operate smoothly and securely.
5. Faulty gate keypads or remote controls
Access control is essential for the security and convenience of your gate. If your gate keypad or remote control is malfunctioning, we can diagnose and repair the issue promptly, ensuring seamless entry and exit.
6. Gate track problems
Damaged or misaligned gate tracks can lead to operational issues and potential safety hazards. We have the expertise to address gate track problems, ensuring your gate moves smoothly along its designated path.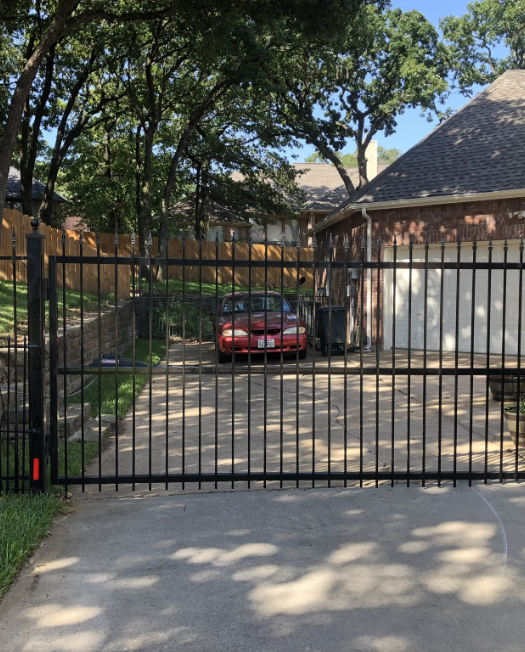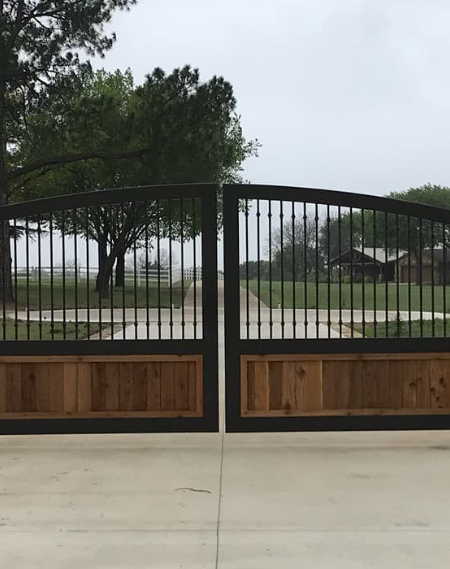 Common Automatic Gate Repair Questions
Why is my automatic gate not working?
Answer: Automatic gates can stop working for various reasons, including electrical issues, sensor malfunctions, or mechanical failures. Regular wear and tear, weather conditions, and improper maintenance can also contribute. A professional technician can diagnose the specific problem and provide the necessary repairs to get your gate operational again.
What are the safety concerns associated with a malfunctioning automatic gate?
Answer: A malfunctioning automatic gate poses several safety risks. It may not close properly, leaving your property vulnerable to unauthorized access or potential security breaches. In addition, a gate that doesn't stop when it should can pose a serious hazard to people and vehicles, potentially leading to accidents or injuries. It is crucial to address any issues promptly to ensure the safety and security of your property.
How can regular maintenance prevent the need for automatic gate repairs?
Answer: Regular maintenance is essential to prevent the need for frequent automatic gate repairs. Scheduled inspections and upkeep by trained technicians can identify and address minor issues before they escalate into major problems. Maintenance tasks typically include lubricating moving parts, cleaning sensors, checking electrical connections, and testing safety features. Investing in routine maintenance can extend the lifespan of your automatic gate and reduce the likelihood of unexpected breakdowns.
Dallas Gate Repair and Installation Services
Driveway Gates:
Typically, a driveway gate installation in Dallas is classified without a motor or operator system, however, not always! With this in mind, our gates are often at the back of a drive as opposed to the front. These gates are typically large metal framed or wood gates in either a single swing or double swing entry setup. Driveway gates are usually built large enough to allow equipment, such as a boat or a jet ski, into the backyard or side of the house. Our driveway gates are very economical, as well as beautiful! Ask us about manual, automatic, electric, or even our solar gate operators.
Automatic Gate Repair
Dallas, Texas:
4 Sure Gates customizes your automatic gate repair in Dallas, or iron fencing, then we carefully fabricate and professionally install it. Plus, our 24/7 Dallas automatic gate repair and maintenance is available to you all day every day. So, you never have to worry about security or access problems. Our dedicated team is always just one call away!
At 4 Sure Gates, it's all in our name! We specialize in automatic gate operators, automatic and electric gate repair in Dallas TX and Fort Worth TX, and automatic gate installation. We provide you with trusted and local repair and maintenance services on most solar and electric models, too!
Don't settle for just any automatic gate installers near you, choose the one with the history, experience, and expertise to truly 'wow' you and your guests.