Gate Installation
Your #1 Gate Repair Company in DFW
Gate Installation
A lot of home improvement items can be done on your own, but gate installation shouldn't be one of them. By having your gate installed professionally, you know it's done right! So you don't have to worry about constant repairs to fix what was done in a 'DIY' way.
Many property owners want to have electric gates with automatic openers because they are convenient. They help heighten security and increase the curb appeal and market value of your property – whether commercial or residential. But for those who are looking to save a few dollars on home or business improvements, automatic gate installations should not be one of the things you try and install on your own.
Instead, call your local experts for gate installation in Texas – call 4 Sure Gates!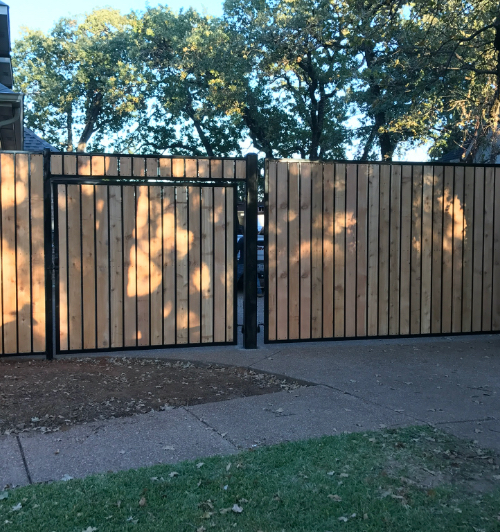 No One Knows Gate Installation Like 4 Sure Gates!
At 4 Sure Gates, we strive to be the best gate installers in DFW. We can serve all of your sliding and swing gate installation needs at a price you can afford. We do all types of residential and commercial gate installation projects, and we are available around the clock, ready to serve you. If you are in need of a gate installer you can trust – choose 4 Sure Gates for a dependable, affordable job every time.
We highly recommend that if you do some DIY projects to save on money, your automatic gate installation should never be one of them.
4 Sure Gates is Your Total Gate Repair & Gate Installation Company
We are your complete gate installation company in Fort Worth & Dallas! But don't take our word for it, see our amazing reviews from past customers and rest easy knowing that 4 Sure Gates is your top automatic gate company in Texas for installation, repairs, and more – with the history to prove it!