We finance with approved credit!
Automatic Gate Repair Fort Worth TX & Automatic Gate Company Dallas
Your Premier Driveway Gate Company Dallas & DFW. We Strive to Be Your Trusted & Premier Automatic Gate Repair Company in Dallas, Fort Worth, Grapevine, Southlake, Arlington, & the Surrounding Areas!
We are your complete driveway gate repair company in Dallas near you! But don't take our word for it, see our amazing reviews from happy past customers and rest easy knowing that 4 Sure Gates is your top automatic gate company in Dallas for installation, repairs, and more – with the history to prove it!
The folks at 4 Sure Gates are terrific. They have installed new equipment and repaired old equipment for us. They have also been very helpful with how to keep a system going. Their response time is quick and always fix the first time. Could not recommend them enough."
Mike Baker
Very professional and courteous and on time. I'm truly happy with their fast and awsome work they did for me and my family would highly recommend..Good company to do business with. Thanks 4 SURE GATES. Out standing job!
Carlos Her
These guys are great. I needed a new gate to be installed in my new house and they came right over and did a fantastic job. They know what they are doing and they recommend what kind of gate you'll need. They were friendly and communicative throughout. Reasonably priced too!
Fredercik Gosh
Professional Driveway Gate Repairs, Installation, & Maintenance Services in DFW
Dallas Driveway Gate Services & Installation
Typically, a Driveway Gate or Property Gate is classified without a motor or operator system. With this in mind, they are typically set at the back of a drive as opposed to the front. These driveway gates are typically large metal framed wood gates in either a single swing or double swing entry setup. Driveway gates are built large enough to allow equipment, such as a boat or a jet ski, into the backyard or side of the house. Our driveway gates repairs and installation are economical and beautiful – and varied! If you want motorized, swing, automatic, slide, lift, even solar, we can find the right fit for your driveway gate needs. Give 4 Sure Gates a call for details!
Manual & Automatic Gate Openers in Fort Worth
4 Sure Gates provides a full line of custom fabricated gates that can either be manual or automated for your convenience. We carry a full line of residential and commercial gate operators for every application – manual, electric, automatic, and more! Plus, 4 Sure Gates can service any brand of gate operator and we sell, repair, and install controlled access devices such as Telephone entry systems, intercom systems, card readers, remote transmitters, etc.
Driveway Gate Repair in Arlington, Dallas & More
Your custom driveway gate or property gate is carefully fabricated and professionally installed or repairs. 24/7 gate repair and maintenance is available, so you never have to worry about security or access problems. Our driveway gate repair is always here for you, because 4 Sure Gates is always here for you!
Wrought Iron Gate Services Near You in the DFW Area
Wrought iron gates come in a variety of styles, but all of them add some extra charm to your garden landscape design. The challenge is finding a style you love that fits within your budget. After that comes the fun part; deciding just where and how you're going to use it. We can help you every step of the way, after all – gates are all we do! You may not install a gate every day, but we do – so ask us any questions, tell us your budget, style, size and opening preferences, and let us do what we do best!
Solar & Electric Driveway Gate Operators
We specialize in automatic gate operators and can provide gate repair and maintenance services on most solar and electric models. If you have questions, fixes, needs, or updates for your automatic gate operators in Dallas, Arlington, Fort Worth, or the surrounding areas – then contact 4 Sure Gates today! Gates is all we do, and we have the experience, the reviews, and the sky-high quality to get your job done right the first time, saving you time, money, and hassle!
Trusted Residential & Commercial Gate Repair
It's comforting to know someone is always here for you. With 4 Sure Gates you can rest easy knowing we're always just a phone call away. Our trained, experienced gate repair and installation technicians arrive ready to diagnose and repair any gate issues and provide gate maintenance services for both commercial gates and residential gates.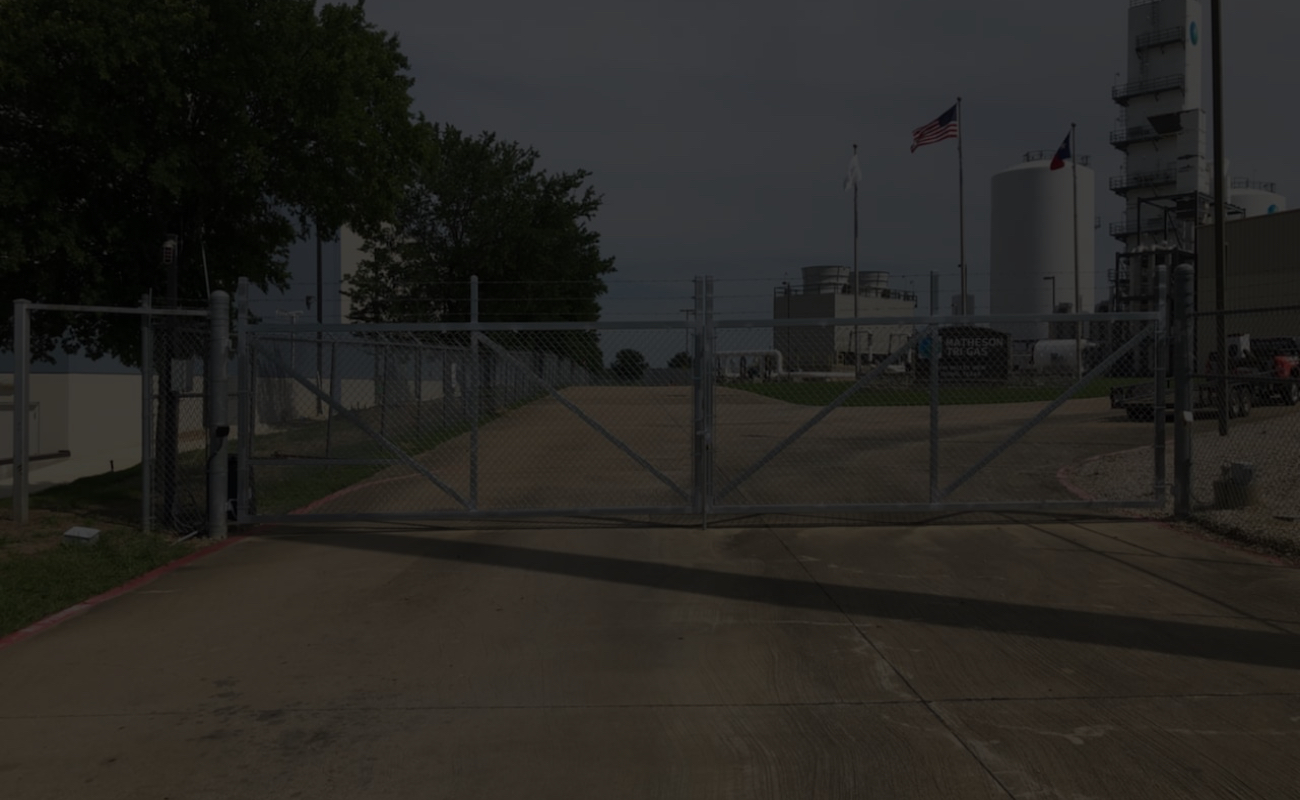 No One Knows Gate Repair & Installation Like The Best Gate Company In Dallas!
At 4 Sure Gates we strive to be the best gate installers in DFW. We can serve all of your sliding gate repair needs at a price you can afford. We do all types of residential and commercial gate projects, and we are available around the clock, ready to serve you. If you are searching for an "automatic gate installer near me" then search no more! Because if you are in need of a gate installer you can trust – choose 4 Sure Gates for a dependable, affordable job every time.
Many property owners want to have electric gates with automatic openers because they are convenient. They help heighten security and increase the curb appeal and market value of your property – whether commercial or residential. But for those who are always wanting to save a few more dollars on home or business improvements, automatic gates would be one of the things they will attempt to install on their own.
We highly recommend that if you do some DIY projects to save on money, your automatic gate opener should never be one of them.
Your Home Deserves Quality Products & Service
At 4 Sure Gates we strive to be the best gate installers in DFW. We can serve all of your sliding gate repair needs at a price you can afford. We do all types of residential and commercial gate projects. So, if you're going to spend money to get high-quality gate products and materials, why not do it all the way through installation? Only then can you be confident that you're getting the most out of the premium materials you bought. Don't overthink your automatic gate installation. We're here to do the job, and we'll do it perfectly for you.
Ask now about our automatic gate systems and contact us to get a free quote or schedule an installation.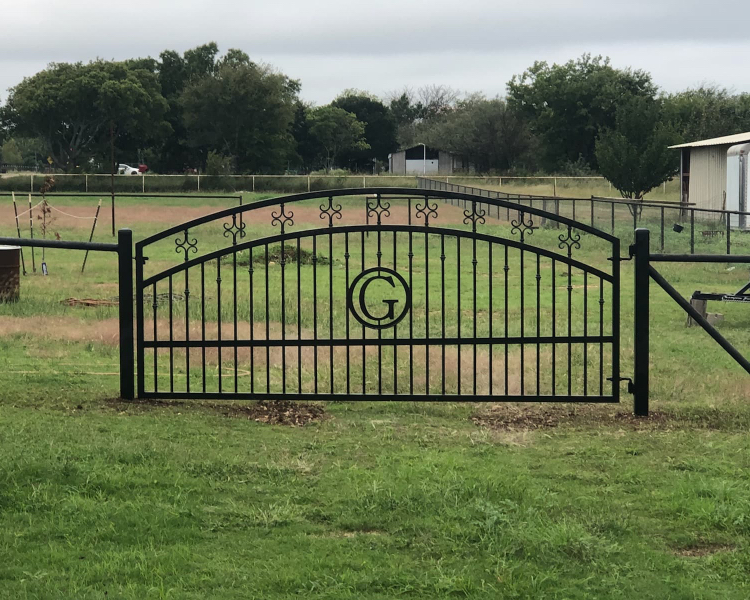 The Best Gate Repair Company & Installers in Fort Worth & Dallas
4 Sure Gates can serve all of your sliding gate repair needs at affordable prices. We do all types of residential and commercial gate projects, and we are available around the clock, ready to serve you.
Experienced Team
We've been Dallas and Fort Worth's premier gate contractor since 2005. Our 15 years of experience allowed us to understand what our clients need and prefer in gate products and technology. Plus, it trained us to follow the best practices in gate installation and repair consistently.
Licensed Gate Contractors
We're a licensed gate contractor in the city. You can rely on us to supply, install, maintain, and repair your gate and its accessories professionally.
Customized for You
A gate adds personality and functionality to your home. This is why we collaborate with you to tailor your gate to your unique needs and preferences. If you've already chosen a gate and operator, we can install it easily for you.
If you are in need of a gate installer you can trust, choose 4 Sure Gates for a dependable, affordable job every time.
We Are the Best Automatic Gate Repair Company Near You in Dallas & Fort Worth TX
Our professional staff has over 20 years of combines experience in driveway gate repair, custom gate installations, commercial, residential, manual, automatic, and electric driveway gate operators.
4 Sure Gates is proud of the manufacturers we support in the installation and gate repair industries. One call solves it all! We offer competitive quotes, use quality products, and guarantee the best service and technical support when you need it the most.
Our Gate Repair & Installation Services
Automatic Gate Repair
Electric Gate Repair
Commercial Gate Repair
Metal Gate Repair
Residential Gate Repair
Sliding Gate Repair
Residential Gate Installation
Security Gate Installation
Steel Gate Installation
Swing Gate Installation
Iron Gate Installation
Wrought Iron Gate Repair
Automatic Gate Installation
Commercial Gate Installation
Driveway Gate Installation
Garden Gates Installation
Metal Gates Installation
Rolling Gate Installation
Sliding Gate Installation
Vinyl Gate Installation
Automatic Gate Repair & Installation Isn't Just Our Business, It's Our Passion
Our Automatic Gate Specialties & Servies in DFW
Learning about us at 4 Sure Gates in Fort Worth, TX will assure you that your gate, gate openers, and gate opener accessories are in the right hands. Just as we brought this company to fruition after years of daily, dedicated hard work, so we will bring your vision of your automatic gate system to reality.
Whether you know precisely what you want for your gate to accomplish and how it should look to the point that you want your gate custom-built and professionally installed, or if you have one picked out that you want to be installed from scratch, we can get to work for you!
Our Gate Repair & Installation Gallery
If You Are Looking for 'Gate Service Near Me' or 'Automatic Gate Installers Near Me' – You've Found Your Answer!
4 Sure Gates Is Your Local, Trusted Solution for All Your Gate Repair & Installation Needs!
Consult our experienced automatic gate contractors and secure your home, business, or property without compromising curb appeal by choosing a gate that offers everything you are looking for. 4 Sure Gates can give you valuable advice on all of your gate needs, quotes, as well as impeccable service. We have over 15 years of experience in professional gate installations in Dallas and Fort Worth, so, if you have any questions, especially about electric or automatic gates, we're the ones to call! Come see us or contact us today!