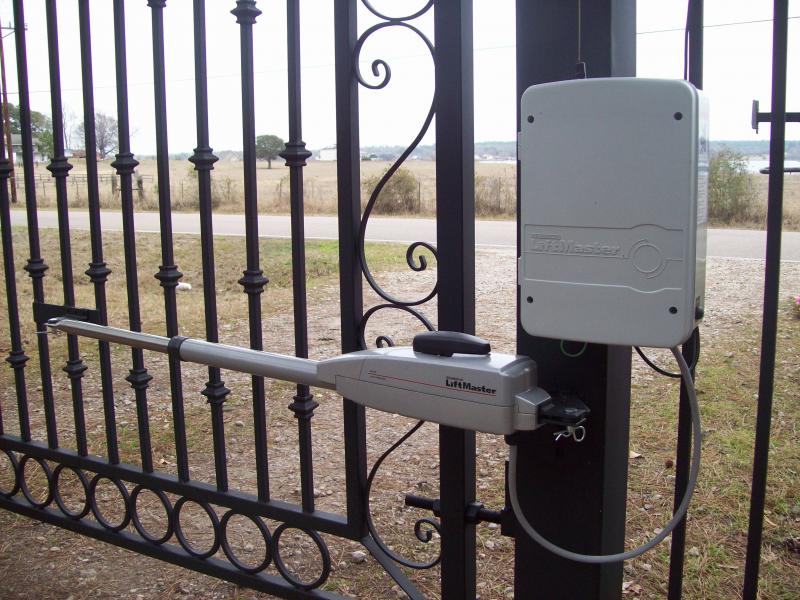 An automatic gate opener is a good investment in improving your property's safety and security. It gives you the convenience of opening and closing your gate without needing to go to it. Avoid stepping out in harsh weather or worrying about leaving your gate open when you have this innovative device installed.
Here is a simple guide to the most popular gate opener brands. Learn more about their differences and benefits so you can choose the best one for you.
Liftmaster
The Liftmaster LA400PKGU is known as the most durable gate opener in the market, delivering exceptional performance.
It is accessible through MyQ Technology, allowing you to use your smartphone, tablet, and desktop computer to operate your gate.
Its battery backup system lets you get up to 400 cycles (or 97 days) of standby power.
It is made for heavy-duty gates, supporting up to 800 lbs. without slowing down or breaking.
Mighty Mule
The Mighty Mule MM560 is considered one of the most cost-effective automatic gate openers in the market, typically used in farms and ranches.
Its auto-close feature lets you program the device to close after two minutes of idleness.
Designed for functionality, the operating device has two power sources: an AC transformer and solar panels. It comes with an AC transformer for charging.
It can support an average weight of 850 lbs without affecting its performance.
Ghost Controls
The Ghost Controls TSS1XP is an affordable, heavy-duty device ideal for residential applications.
This opener is equipped with SafeForce Technology, programmed to exert a force that is compatible with the gate's length and weight.
Its long-range remote control gives you access to the device for as far as 1,000ft. (or 100 yards) away.
Powered by a low-voltage DC system, it's ideal for areas without AC power.
USAutomatic
The USAutomatic Sentry 300 Dual Gate Opener is one of the most reliable in the market.
The device's Sentry Plug N Go feature makes this gate opener easy and quick to install.
Its actuator has a thrust of 400lbs and compression ratings of 1,000lbs.
It's highly customizable, and you can easily install special features to enhance its performance.
ALEKO
The ALEKO AC1400 is the most popular electric gate opener in residential properties throughout the country.
It has an aluminum alloy chassis, making it corrosion-resistant and weather-proof.
Equipped with a high-performing motor, this operating device can lift and move gates that weigh up to 1,400lbs.
Its motion sensors enable the gate opener to stop instantly when an external object is in the way.
Automating your gate's operating system is a good way to improve your property's security. If you're unsure what opener to choose, 4 Sure Gates will help you. With our knowledge and familiarity of popular brands, we can select and install the right automatic gate opener for your home.
Get in touch with us by calling (817) 965-7873