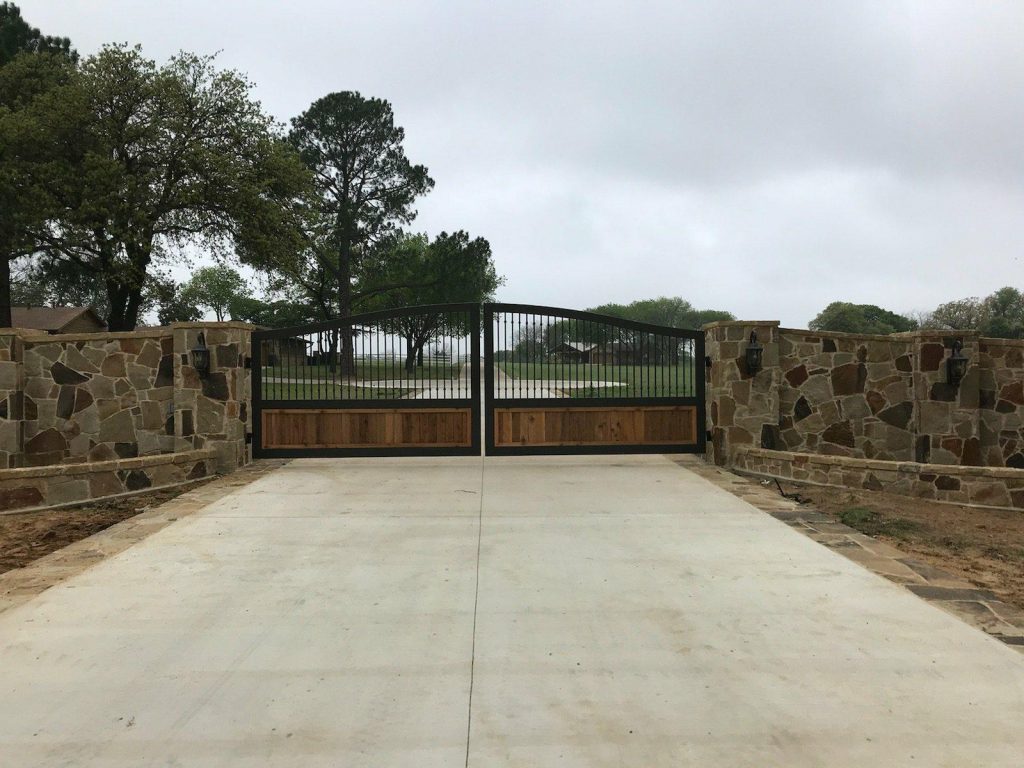 According to the Federal Bureau of Investigation Crime in the United States report, there were over a million burglaries in 2019. Data from the FBI states that 37.2 percent of these burglaries happened in non-residential establishments, but the majority (62.8%) occurred in private residences.
Plenty of things contribute to a residential property being burglarized, but the most pressing reasons are those you can do something about: lack of security and privacy.
These two factors often go hand in hand. If your property is more private, fewer people have access to it, making it more secure. As a result, there's a smaller chance of burglars getting in.
Below, we list down ways to increase both security and privacy in your home.
1. Install Strong Gates & Fences
There's a lot of things to consider when installing or replacing the fences and gates on your property. But the most important consideration for the right gate for your home should be a combination of curb appeal and security.
A tough gate together with equally tough fences can profoundly fortify your home's security and privacy. Tall, unscalable gates and fences make it difficult for burglars to find a way into your home. At the same time, these installations would make it difficult for them to stake out your house and gather information about its layout.
Metal gates and fences are definitely durable and versatile, especially with customizable metalwork. Wood gates and fences, meanwhile, are the more affordable option while also boasting of versatility and curb appeal.
2. Utilize Your Landscaping
Gates and fences aren't the only elements in your outdoor space that could help increase privacy and security for your home. Done right, landscaping can be used to protect your home against burglars.
For example, you can plant thorny flowers and greenery along your fences. They act as beautiful alternatives to barbed wires. Tall plants and shrubs planted at the right angle can also obstruct the street's view into your home. 
3. Beef Up Your Security Through Technology
Motion sensor lights, security cameras, and alarm systems have helped so many people stop or solve burglary cases. These pieces of technology are accessible and affordable, so you can easily install them around your property.
With motion sensor lights, you get to illuminate spaces where burglars may possibly be moving, making it easier to detect and identify them. Security cameras help with this, too. And with a robust alarm system, you and the police get notified immediately when burglars get into your home.
4. Add Blinds & Curtains
Putting up blinds and curtains is the easiest and most affordable privacy and security solution in this list. While these window treatments work for the aesthetics of your home, they can also serve a practical purpose.
For one, blinds and curtains obscure direct view into your interiors. Apart from this, they can also make getting into your home through your window more troublesome because blinds and curtains are another layer burglars have to contend with to get in.
4 Sure Gates Is Your Partner in Keeping Your Home Safe
Your home should be your safe haven, but it can be vulnerable to burglary. Let 4 Sure Gates help you increase your security and privacy with our gate installation and repair services.
Contact us at (817) 965-7873 for inquiries.