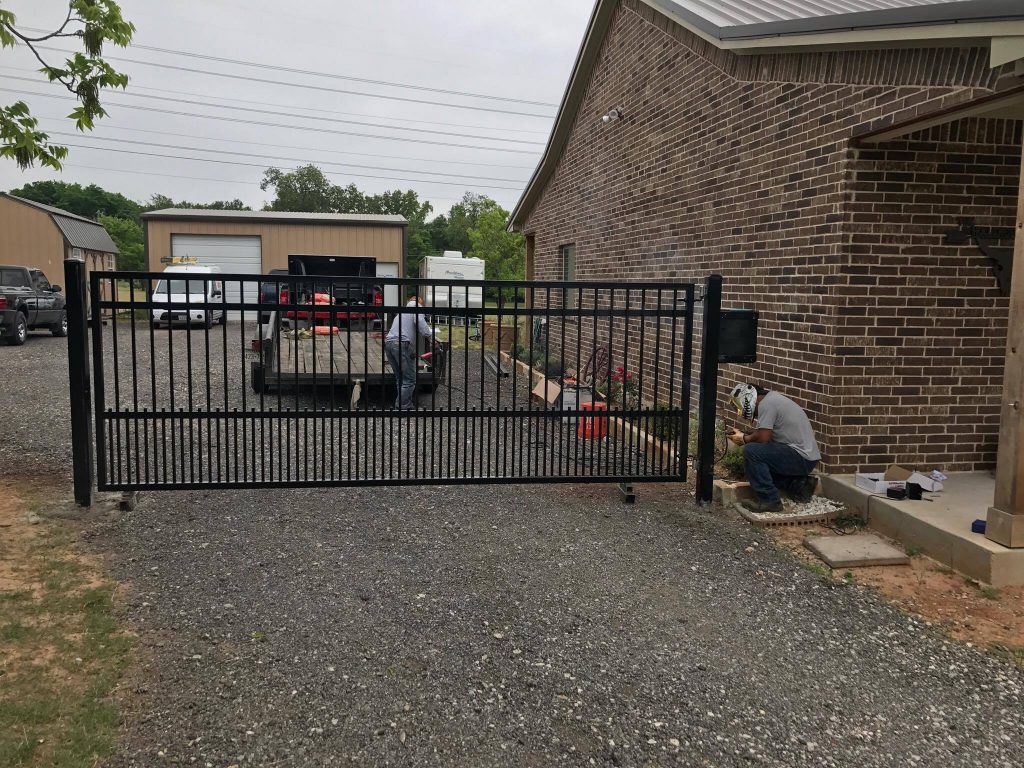 According to the U.S Bureau of Justice Statistics on crime, the most common types of property crime committed across the country in 2019 were larceny or theft and burglary. And as a business proprietor, your building or property is especially enticing to criminals.
Thus, it would be in your best interest to ensure that your employees, resources, and infrastructure are safe from intruders. In this regard, installing gates along the perimeter of your property becomes your first line of defense.
But which type of gate is best for your purposes? Here 4 Sure Gates answers some of the most common questions business owners ask when they're considering installing gates on their property.
1. What type of gate is best suited for my property?
The best way to figure out what type of gate you need for your property is to talk to a reputable gate installer in your area. They are the experts who can offer the most useful advice when it comes to your specific needs.
However, there are generally four things you need to consider when you sit down and talk with them. These are safety and security, aesthetics, level of privacy offered and type of gate wanted, e.g., automated or manually operated.
2. Should I get automatic gates or manually operated ones?
This would largely depend on the type of business that you run. Automatic gates work by having a transmitter in your vehicle that can open and close your gates with the push of a button. For commercial buildings in urban areas or retail shop owners, this means you save time in your day having to leave your car idling, getting out, and opening the gates yourself.
On the other hand, businesses like construction areas need extra security given the number of valuable items that are on display outside. Having someone guard your gates and opening them manually might be more suitable in this case.
3. What can I do to make my automatic gates last longer?
Keeping their moving parts cleaned and lubricated are the top things you can do to ensure that your automatic gates run smoothly and efficiently. These are things you can also do on your own. Some parts, however, like belts and chains might need adjustments every now and then. For these parts, we recommend seeking professional services at least once a year or for every 10,000 cycles.
4. How would I know how many cycles the gates have gone through?
It is important to know the open and close cycles your automatic gate goes through in a day since this would determine when your gates need maintenance. This is typically easy to measure for residential properties but commercial gates can vary depending on the type of business or property use. For this, we recommend installing a counter so you never miss out on scheduled maintenance.
5. What kind of material should the gates be made of?
Consider your location and the kind of business you run when you're deciding on the best materials for your gate. Essentially, you want something that will not corrode easily. For this, you might want to consider aluminum, stainless steel, or even plastic or vinyl.
If aesthetics are your main concern, you can never go wrong with wooden gates or wrought-iron fences. Ultimately, the choice of material is best discussed with your gate installer so you can make a better-informed decision.
Reliable Commercial Gate Installers and Repair
Having the right commercial gate for your property will not only add security and privacy but also contribute to aesthetic appeal and property value. 4 Sure Gates can ensure you get the perfect gate for your commercial property.