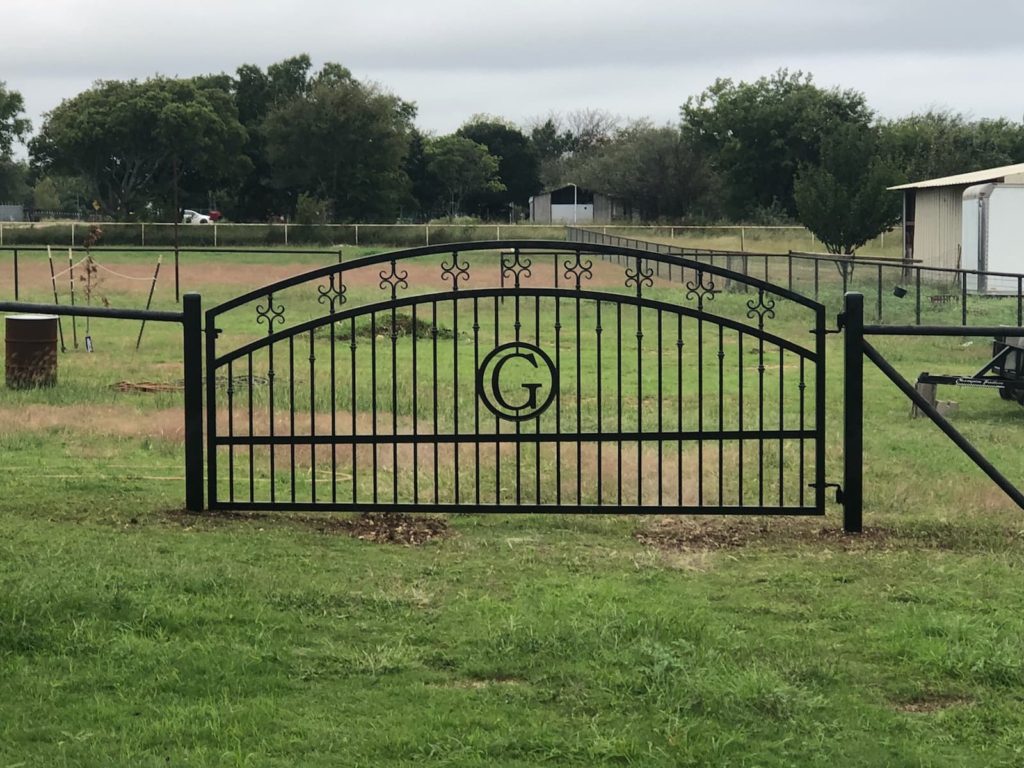 Do you have a broken wrought iron gate that has seen better days? Are you planning to renovate your property and dispose of that gate altogether?
We urge you to stop for a moment and reconsider. Your wrought iron gate may be responsible for your property's curb appeal. Instead of throwing it away, it may be best to repair your wrought iron gate or install a new one of the same material and design. Here's why.
Your Wrought Iron Gate Is Classic
Wrought iron is like the grand dame of gate materials. A property with a wrought iron gate has a certain elegance to it that is reminiscent of the olden days' sprawling estates. 
The material has been used in construction as early as the 15th century. It gained popularity for its structural performance. As an iron alloy with low carbon content, wrought iron is durable but malleable; it's easy to shape and weld. It's also highly resistant to corrosion, so it can be exposed to rain, wind, and other elements without deteriorating quickly – a perfect feature for an outdoor fixture like a gate. 
The durability of wrought iron has caught the attention of construction companies and craftspeople. As production techniques evolved and became more intricate, artisans started using wrought iron for gates, fences, and railings. 
In the

Gothic Era

, wrought iron was used to forge gates and fences around cathedrals and churches.

In the

Georgian Era

, the material was used to add decorative details and elements, including intricately designed gates, to upper-class-owned properties. 

In the

Victorian Era

, wrought iron was used heavily in building homes. You can still see wrought iron fences and gates today in old neighborhoods in London.
Your Wrought Iron Gate Is Versatile
Though strong and durable in its final form, wrought iron is easy to work with while being formed or shaped. With the right skills and training, the contractor you'll hire for your renovation can design and build a gate that complements your property's architectural style. 
If part of your gate is damaged, your provider can fashion a replacement that fits the original design. Alternatively, they can create a new gate with a modern mechanism, but it still stands out and leaves a strong impression on visitors and passers-by. 
Your Wrought Iron Gate Is Easy to Maintain
Compared with gates of a different material, a wrought iron gate requires low maintenance. You can keep it clean with water and a wire brush. When it looks old, you can put on a fresh coat of paint to make it look new. The biggest expense you'll need for your gate goes to repairs or enhancements (e.g., a motorized opener). 
Come to 4 Sure Gates for Repairing & Maintaining Your Wrought Iron Gate
A wrought iron gate with an accompanying wrought iron fence brings old-world glamor to you. When used in modern designs, the structure becomes an eye-catching statement piece for your property. Working with professional gate installers and repair contractors will give you the most out of your investment for your property renovation. 
Let 4 Sure Gates help you repair your wrought iron gate or install a new one to improve your property's entrance and curb appeal. Call (817) 965-7873 to learn more about our products and services.