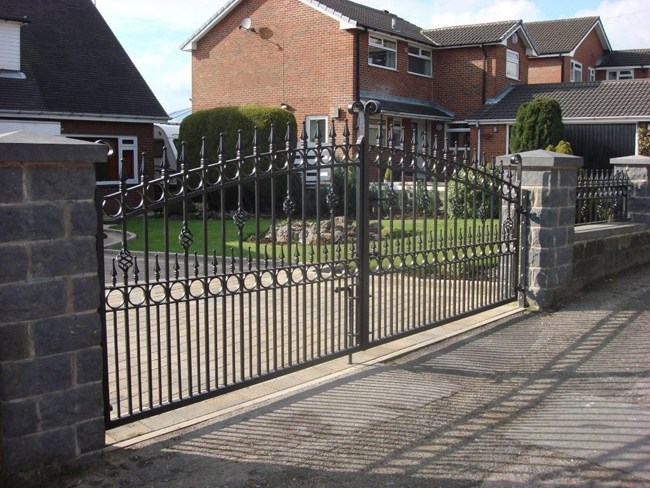 No amount of home security is too much. One of the best ways to keep your property safe is to upgrade your manual gate into an electrical gate. And to ensure this critical feature on your property does what it needs to do, it has to be installed by a professional.
Here's why you should hire a professional when installing your electric gate.
Tailored for Your Preferences
Electric gates, when installed correctly can improve your home's curb appeal. This refers to how attractive your property looks when viewed from the street or the sidewalk. An expert installer will work with you to customize your gate's looks according to your home's aesthetic. 
You should also consider the way that you want your gate to open. Professional installers will give you a wide variety of options to choose from, whether you want a traditional dual opening gate or a more modern sliding gate. They can also add innovative features according to your preferences and budget. 
Your gate could have an intercom system, so you could just buzz guests into your property. A card reader can also be installed, excluding the need to use keys. 
Guaranteed Durability
Your electric gate may end up with issues, like broken gears and premature deterioration if not installed properly. 
Work with contractors that have certifications and insurance for the job. Ask about the different materials they'll use for your gate, too. Ensure that they use aluminum so that it's resistant to rust when it gets in contact with moisture. If you want solid steel, ensure that you're getting them powder-coated so they're resistant to corrosion. 
Peace of Mind
An electric gate installation costs time and money. If something goes wrong during or after your installation, you may hold the company accountable for it. This is why it's important for your contractors to have insurance and to provide warranties. These documents guarantee you that your installers will provide quality workmanship, with the result being a gate that operates flawlessly throughout the years. And if they don't, you'll get a discounted, or even free, repair service. Peace of mind is always worth the extra cost that warranties and insurance may bring. 
The United States is never short of crime. The most popular ones, according to statistics gathered by Pew Research Center, are property crimes. The Federal Bureau of Investigation (FBI) found that there were 2,109.9 property crimes for every 100,000 people. A security gate may help you boost security for your home.
With a properly installed electric gate, you get:
Rock-solid security —

Electric gates make it difficult for any unauthorized person to enter your premises. They don't have exposed locks and some of them come with alarms, in case anyone tries to break through them. Because of these security features, the mere presence of an electric gate is a deterrent for shady people who might want to gain access to your property.
Safety for Your Kids and Pets

— Apart from keeping people out, electric gates are also great for keeping people inside your premises. Your kids and pets may want to play or walk around your property. A gate makes sure that they don't wander too far away and onto possible traffic. 
Intelligently Convenient

— What's great about electric gates is that you don't even have to leave the car to open and close them. You can hook the latest models up to a remote or your smart device. This way, you don't have to worry about possibly forgetting to lock the gate.
Installing an electric gate is one of the best ways to upgrade your home's security. Apart from providing safety, it also offers improved curb appeal and convenient operation.  Secure a gate that lets you rest easy, and work with a certified electric gate installer.  
Call 4 Sure Gates Today!