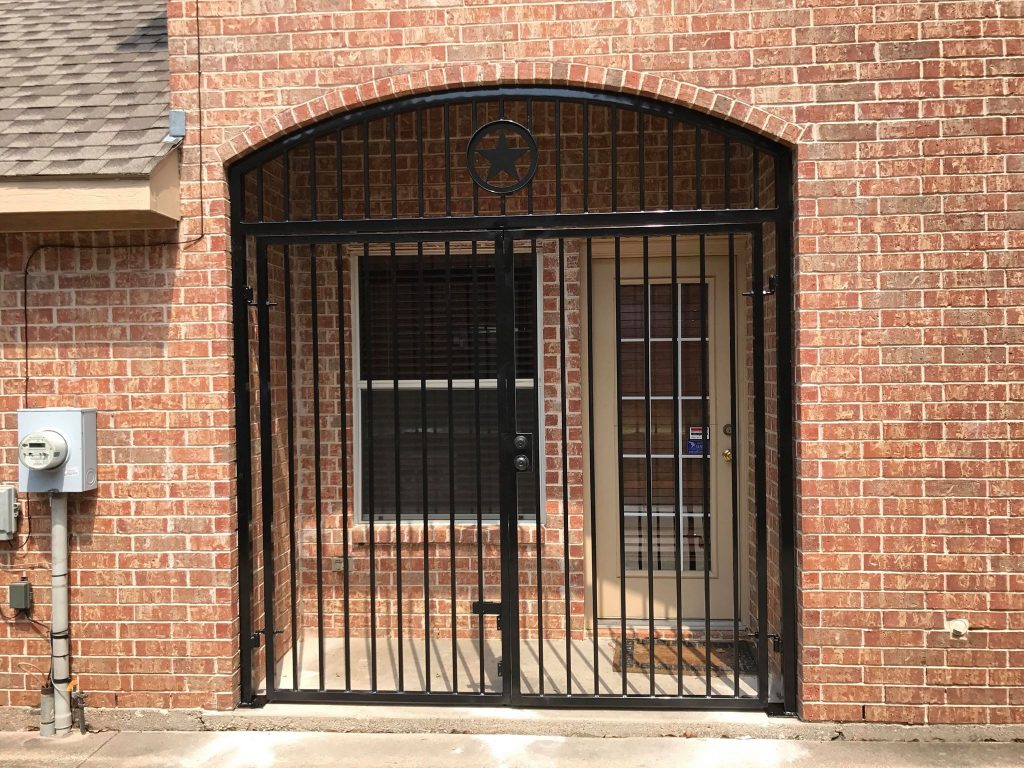 Your gate serves a variety of purposes for your home. Some people want a sturdy gate that wards off intruders. Others prefer something aesthetically pleasing to increase their home's resale value.
Whatever the reason, installing a gate can improve a property's value by at least $50,000, according to the real estate website Realtytimes.com. With the national average cost of a gate installation reaching upwards of $1,900, you could get large returns for your investment.
But even though you're not planning to sell your home in the future, you can always enjoy the perks of having a durable and beautiful gate. Here's what you need to know before installing your gate.
Property Size
While large and elegant gates look amazing, they're not always the best option for your home. You should first consider your property's size. If you live in a small space, consider getting a sliding gate to compensate for it. If you have more than 10 feet of driveway space, a larger swinging gate may fill the space better. Work with your designer and gate contractor to determine the best gate size for your house.
Gate Type and Design
There's a wide range of gate designs available for any home, but they fall into three main categories:
Single swing

— This features one large gate connected to posts or columns with a set of hinges. It's good for entryways that lead directly to your door or a small driveway.

Double swing

— This is a set of two gates that swing from hinges connected to two posts or columns. It's ideal for larger driveways because the weight is spread evenly between the two gates, making them easy to open and close.

Sliding

— This also has one large gate, but it's connected to metal rollers. The rollers help you slide the gate open or close when unlocked. As mentioned earlier, this is the best choice if you want to save on space.
Your gate's design is another important factor to consider, as it affects your property's curb appeal. Curb appeal refers to how attractive a piece of property is when viewed from the sidewalk. This is a significant factor in the value of a home.
You can discuss mechanical or automatic gate ideas and other designs with your gate installer. Customization is best with aluminum or wrought iron; a gate manufacturer can easily mold the materials into different shapes and sizes.
If you can't envision the gate you want, you can always choose from a catalog of designs that fit your home and discuss its installation with your home improvement contractor.
Material
Your gate's material doesn't just influence your gate's appearance but also plays a part in its durability and adaptability to the area's climate. Here are the most common materials homeowners use for their gate.
Steel

— This is a popular choice because it's readily available. Steel is quite durable, too. If you're going for a steel gate, choose a powder-coated one to

make sure it doesn't rust

in the rain or snow.

Iron —

Iron is another popular choice because of its look. Wrought iron, specifically, adds a touch of elegance to a gate's design. Plus, iron can be molded into different shapes and curves. Homeowners who want a secure and sturdy gate prefer it for its strength and durability.

Aluminum

— Aluminum is not as sturdy as steel and iron against impact, but it's perfect if you don't want to deal with rust problems. It's lightweight, too, and easy to install.

Wood

— If you want a classic look for your gate, use wood. It offers a great sense of privacy, as it's made of wider and thicker slabs. However, it's tougher to maintain than a metal gate. It's susceptible to rot when it's exposed to rain. You'll need to reseal it regularly to protect it from the elements.
 Selecting and installing a gate is just as complicated as choosing your wall materials and furniture. You must give it much thought, or your gate will be ill-fitted. Size, design, and material must go hand in hand with your overall home design and environment.
Get Your Gate Professionally Installed
If you're looking for a professional to design and install your gate, turn to 4 Sure Gates. We've been installing, repairing, and maintaining gates in Dallas, Fort Worth, and surrounding areas for more than a decade. You can trust our team to create a beautiful and secure gate for your property.
Call us
today to get a free estimate.