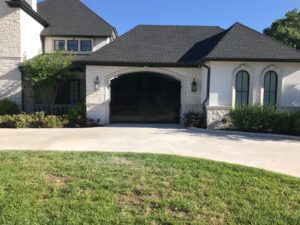 A good-looking gate is the perfect finishing touch for almost any property. However, whether you have an automated or manually-operated gate, it needs proper maintenance and protection against different weather conditions.
Many things can determine how weather conditions alter a gate's appearance and functionality, one being its material. Wood, iron, and composite materials are some of the most commonly used in automatic gate manufacturing, and weather will affect each one differently.
Poor weather conditions can also potentially cause damage to your gate itself, the gate mechanism, or an automated gate's electronic system. But with certain precautions and proper maintenance, you can prolong your gate's lifetime and protect it from damage.
Keep reading to learn how specific weather conditions affect automated gates and where to turn if you need a repair!
Gates in Windy Weather
If you live in a part of the U.S. that experiences a lot of windy weather, you know how difficult it is to keep your gate in place.
Swing gates — particularly fully-boarded ones with no partitions — are usually impacted the most, as strong winds can quickly push them back and forth uncontrollably. On the other hand, partially-boarded gates can lessen the wind's impact as it passes through the openings.
In the case of extreme winds, swing gates can become unhinged and separate from the gate motors, leading to a potentially life-threatening hazard. If you live in a windy climate, it's best to choose a type other than a swing gate.
Gates in Rainy Weather
Heavy rain can cause a gate's pillars to sink into the ground, causing the gate to become unstable due to the lack of support and uneven level.
Besides disrupting a gate's foundation, excessive rain can also alter its look and functionality. Although electric gates have their motors and wires secured away from potential damage, you still need to inspect the safety box if heavy rain goes on for more than an hour.
Performing regular checkups on the security box (usually found below the gate's hinges) and clearing away any debris prevents more items from getting stuck, helping your gate outlast poor weather conditions. You should also ensure the rails stay clear of debris, water, or mud after the rain has passed.
Gates in Sunny Weather
Scorching hot weather can also alter the appearance of automated gates. If you have a wooden gate, treat it with UV wood oil every once in a while to prevent the lumber from cracking or fading.
Unlike wooden gates, metal gates don't see much damage in hot weather, but their coating can still peel off over time. Using a suitable metal-safe solution to treat the gate regularly can help prolong its appearance.
4 Sure Gates: Ensure a Lifelong Use of Your Gate
With more than 15 years of experience repairing and installing gates, the 4 Sure Gates team provides only the best gate design, repair, and installation services.
Get in touch with our team for a free project estimate — whether you need service on your gate, gate opener, or access control system, we can help!