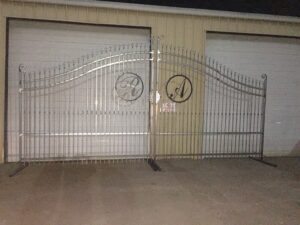 Vacant homes are like a blank canvas for burglars, and it's something everyone is trying to avoid. Above everything else, it's important not to draw attention to your empty home.
For many of us, leaving our homes for extended periods of time is not something we often do, but we must be prepared. According to Neighborhood Scout, property crimes in Dallas are quite high, which is yet another reason to safeguard your home in the best possible way. Additionally, it's wise to utilize outdoor lighting and motion-sensor lights to better illuminate the exterior of your home and driveway at night. A few simple steps can help keep your home safe even when you aren't physically present.
Keep reading to see how to keep your home safe when you're away and where to find reliable control system installation and repair in Dallas, TX.
Don't Let the World Know You're Away
If you're constantly updating your social media, do yourself a favor this time and refrain from sharing your travels. Do not draw attention to your leaving or brag about where you are currently staying. Always be careful what you're posting, and in this case, you should be extra careful.
You can always share your trip highlights when you get back home safely.
Don't Forget about Turning the Water Off
Keeping your home safe isn't just about making sure no break-ins happen. Water damage is a serious issue that can happen to anyone. Make sure to turn the water off in your kitchen, bathroom, basement, yard, and any other area in your house.
Leaving your home for a day or two shouldn't be a problem, but if you're going away for longer, say a week or two, you wouldn't want to return to a flood. Instead, find the main stop valve inside your home and enjoy your trip with peace of mind.
Mind the Electricity
Just as water can become an issue, so can electricity. Before you leave for your destination, you should unplug any electrical gadgets in your home. Besides saving money on the electrical bill, you'll also help safeguard your home from potential fires.
Keep in mind – everything that's plugged into a wall can be turned off, but only unplug the fridge or freezer if they are empty.
Make It Look Like You're Actually There
If you want to ensure your home is protected, have a neighbor or a friend check on it occasionally. Also, cancel any pending or long-term deliveries, and don't order anything online that could arrive while you aren't home.
Having a neighbor check on your place occasionally can help keep your home safe from environmental hazards, burglaries, property damage, etc. A friend in need is a friend indeed!
4 Sure Gates: Your Gateway to Safety in Dallas, TX!
If you're looking for control system installation and repair in Dallas, TX, that won't break the bank, you found the right service! Here at 4 Sure Gates, we work tirelessly to ensure that all of our clients get top-shelf service at an affordable cost.
We specialize in gate installation, access control systems, and more. From Arlington to Fort Worth, we are your safety keepers!
Get in touch with us today, and let us solve your gate and control system issues right away.