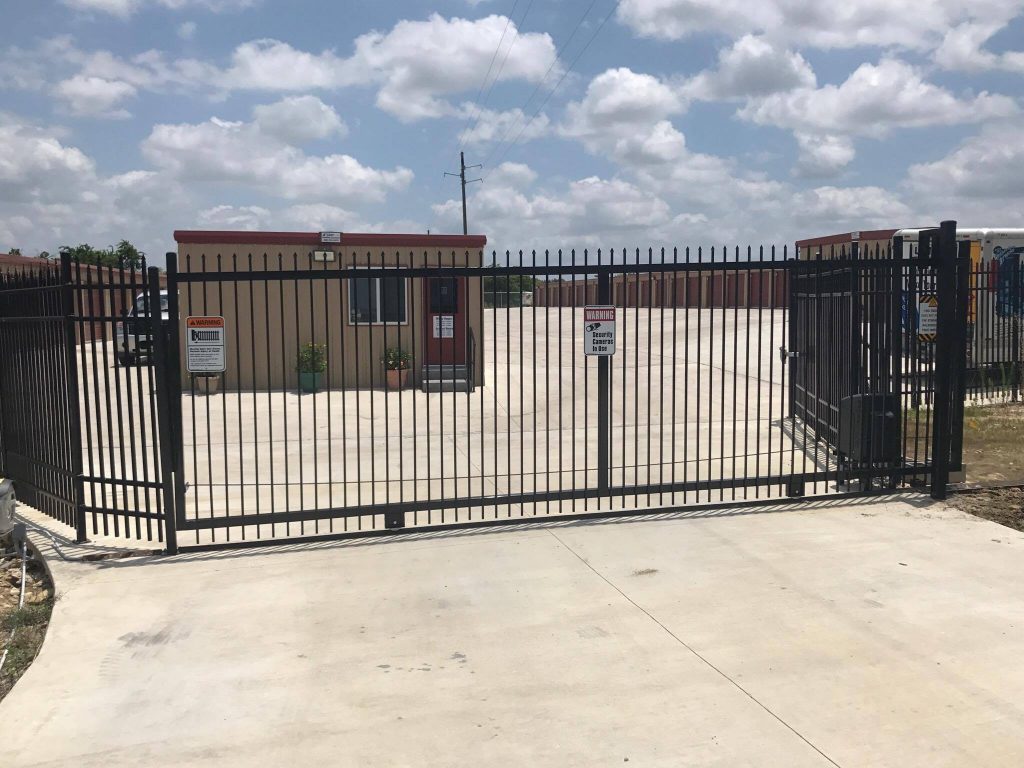 Every homeowner wants to enjoy their time at home in comfort and security. There are plenty of ways you can increase both and improve your property value, but one of the best methods is by installing your very own sliding gate.
Installing a sliding gate doesn't just make your home more secure, it also increases its curb appeal. The perfect gate on your driveway can make your humble home feel like a palatial estate, not to mention deter possible intruders. 
But there are many kinds of sliding gates. How will you know which type is the best fit for your budget and property? Below are the four most important criteria you need to consider when picking the right gate for your home. 
1. Sliding Gate Cost
First, you need to decide how much money you're willing to spend. According to an online calculator, the typical installation of an automatic gate on your driveway can range between $817 and $3,400. The cost ceiling of your gate installation can be determined by its purpose. If you're trying to increase its property value and you need to sell it fast, it's better if you choose a mid-priced gate rather than an expensive one. This prevents you from sinking money you're not sure you can recoup. If you're installing it for aesthetic reasons, then you can set the price ceiling wherever you're comfortable with.
Best Type of Sliding Gate: Rolling electric gates are some of the most affordable types. These gates simply slide across the ground on rubberized wheels, requiring no track to maintain or clean. The simple but effective design lets you enjoy the benefits of a sliding gate without exorbitant costs.
2. Space For A Sliding Gate
Sliding gates need considerable space for the gate to retreat into. Unless you have plenty of space on either side of your driveway, you need to be more careful when selecting the type of gate. Common obstructions on your driveway can include greenery and hardscaping. 
These obstructions can not only block the gate's retreat, but they can also adversely affect its ability to slide. For example, if you have a big weeping cherry tree by your driveway, the tree's trunk can block the gate and its leaves can choke its tracks. You have to decide whether the effect of removing these objects from your property is worth the cost of the gate.
Best Type of Sliding Gate: Telescopic sliding gates are perfect for when you don't want to remove obstructions like flowering plants and structures from around your driveway. The gate doesn't slide back into the space beside the driveway. It's made of sheets that stack on top of each other when you shut them, saving on space.
3. Weather
Most sliding gates need some sort of track for the gate's wheels to fit into and guide it away when it opens or closes. This track is naturally a weakness for the gate as any obstruction or debris can render your gate inoperable. Weather conditions can adversely affect this track. 
For example, snow can choke the track and prevent the gate from functioning properly. Rain often brings mud and other debris, which means you may need to repeatedly clean out your gate's tracks after rainstorms. Depending on the weather, you should consider whether to get a trackless gate or not.
Best Type of Sliding Gate: If your area does not get snow and experiences relatively few heavy rains, you can choose a V-track electric sliding gate. This type of gate follows a V-shaped groove for sliding back and forward. Keeping this track clear should be easy if the weather is working in your favor.
4. Driveway Conditions
Your sliding gate is only one half of the equation. Think of it as the necklace and decorating your driveway. If your driveway isn't up to par, your gate will have a hard time operating. Your driveway will be uneven because you chose to cover it with loose gravel for a rustic appeal or maybe it needs some serious patching up. If your driveway fits in either category, you should find a type of gate that doesn't rely on support from the ground to function.
Best Type of Sliding Gate: Cantilever sliding gates don't need perfectly level driveways to function because their support comes from rails installed on the side. The downside is you need a wall or some form of structure you can install the support for the rail. But you won't have to worry about cleaning out a track or levelling your driveway.
Sliding gates don't just improve your security or the price of your property. They are statement pieces that can increase the appeal of your home. So use these criteria to find the right gate that will make your home look better than ever.
Call 4 Sure Gates Today For Your Sliding Gate Estimate!