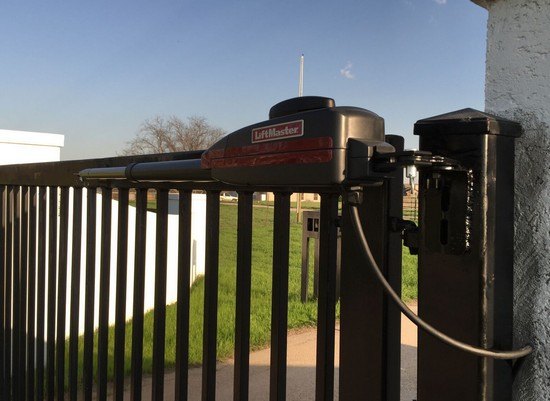 So you're considering installing an automatic cantilever gate.
Like any home shopping adventure, information is power. The more you know about a potential purchase, the more certain you'll be with your decision. To make sure your gates improve the function of your home, it's important to know more about the features and qualities of each gate, as well as what you need. 
So before you buy or install an automatic cantilever gate, here are some considerations.
What Are Cantilever Sliding Gate Systems?
Cantilever sliding gate systems differ from one gate to the next. Despite being ornamental gates, they require rollers to work. Some systems may also require using tracks and trolleys. Compared to traditional gate systems, however, they are unique in many ways. One unique thing about cantilever gates is that no part of the gate makes contact with the ground because they are suspended on a beam. 
If you choose to install a cantilever gate, you'll need a bigger space. The gates are 50 percent larger than most home openings, which makes them unsuitable for confined spaces.  Also, these gates must be constructed carefully to withstand gravity and wind, which is why they are not ideal for places exposed to high winds.
Important Factors to Consider for Cantilever Sliding Gate Systems
There are two factors to consider when it comes to selecting your cantilever gate:
Elevations.

Cantilever gates must be installed level to abide by

construction codes and regulations

, as well as for safety concerns. If your gate isn't level, it will roll down. Check the elevations of the gate underneath the travel of the gate from its nose when you close it. Your benchmark will be the highest elevation. If the gate is two inches above the elevation, you are good to go.

Gate storage.

As mentioned, cantilever gates are 50 percent larger than most openings. For example, a 30' opening will require a 40' gate leaf. The additional 10' counterbalances the opening and the leaf of the gate. 
Gate Infill Type
If there are no issues with the room for storage or elevation, consider design and performance factors. The first factor to consider is the infill type, which dictates the materials and design of the gate. 
Though these are broad categories, a contractor and designer can help you in deciding whether you should go for:
Ornamental gate.

Ornamental cantilever gates incorporate vertical pickets into the frame. If you choose to automate the gate, the pickets must not protrude through the bottom rail. Instead, it should extend above the top rail and must be adorned with an ornate cap. 

Chain link gate.

This type of gate is often used as a slide gate. If you automate a chain link cantilever gate, it shouldn't have gaps greater than two inches. 

Decorative cantilever gate.

This gate type usually includes infill material that is decorative but does not use a picket design. Instead, it includes louvers, slating, and perforated metal. Decorative cantilever gates are different from ornamental gates due to their mix of infill materials. 

Box cantilever gate.

The design of box cantilever gates is based on the simple design of a standard truss gate. It uses four truss systems to establish a rigid gate framework.
Contact 4 Sure Gates for Your Cantilever Sliding Gate System Needs
Before you install or shop for cantilever gates, it pays to know the type of gates your home will benefit from. If you need more insight, seek help from an expert!
4 Sure Gates can help you with the selection of your cantilever gates, as well as the installation and automation.
Call us today
.