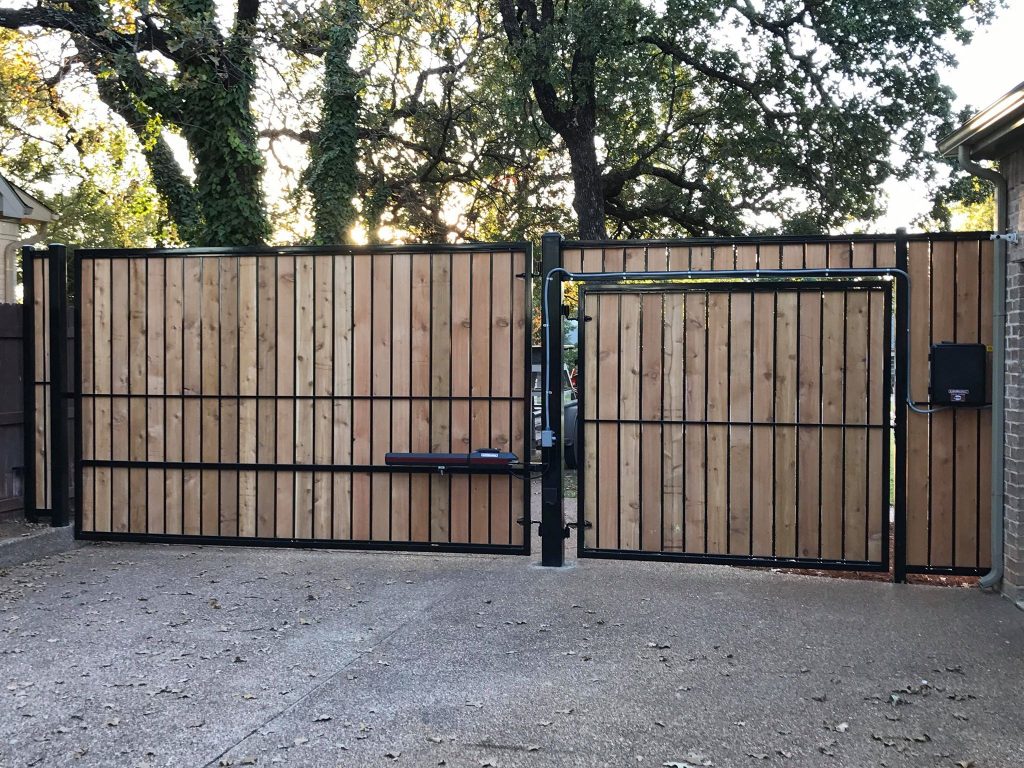 An automatic gate is one of the home additions that benefit the entire property. Businesses and office buildings install gates to tighten safety and security in the premises, while residential buildings and complexes enjoy the added benefit of privacy and curb appeal.
Installing a gate on your property is one of the simplest ways to improve its appearance. Whether you are replacing an old gate or constructing a new fence with an opening, a few considerations are in order. Learn what you need to do before you start, to avoid mistakes and delays in your automatic gate installation project.
Determine the Location of Your Automatic Gate
The location of your automatic gate is essential to its function. It does not have to stand parallel to your house or office's main entrance, but it should be within sight. As you decide on the location, visualize the flow of traffic (people and vehicles) and the space around your target spot. It will help you determine if a swinging or sliding automatic gate will be appropriate for your space.
Measure the Location for Your Gate
Calculating the available space means measuring the height and width of the area. This includes the distance between the gateposts, the height from the ground to the bottom of the automatic gate, and the overall height and width of the automatic gate. It will help you plan how tall or long you want your gate to be, and find out whether there will be potential obstacles.
Choose the Right Automatic Gate
After determining the location and taking down the area's measurements, you can proceed with selecting a gate design. There are several options from reliable automatic gate providers, from pre-made gates that are easy to install to customized designs unique to your property.
Two common opening styles are swing and sliding automatic gates:
Swing Automatic Gates

– This design is popular for being low maintenance and quiet. But it needs ample space to open fully without accidentally hitting a vehicle or passerby.

Sliding Automatic Gates

– This design is used for spatial efficiency and convenience. However, it may cost more to install and maintain.
Study the Ground Around Your Gate
Look at the surface that will hold up the gate posts. If the area is prone to puddles and other moisture issues, it might have a high corrosion rate. Even with concrete poured over the surface, your gateposts might lose the necessary support and collapse. Make sure your contractor prepares the ground surface to ensure your gate's structural integrity.
Prepare the Surface Prior to Installation
After studying the nature of the ground, it's time to prepare it for installation. It has to be completely flat to remove any holes and crevices that can affect the gate's performance. Additionally, the gateposts' holes should be deep enough to prevent the gate from collapsing. 
Seek Professional Help From a Gate Specialist
Installing a new gate or a replacement has several advantages to your property, but it does take time and effort. Mistakes in the preparation and installation process can lead to costly solutions. Fortunately, you have the option of hiring a professional gate installation team.
4 Sure Gates is one of the leading gate specialists in Texas. Based in Fort Worth, we've provided our repair and installation services throughout the state for over 15 years. If you are looking to enhance your property with a gate, we're the perfect company for the job.
Learn more by giving us a call at (817) 965-7873.