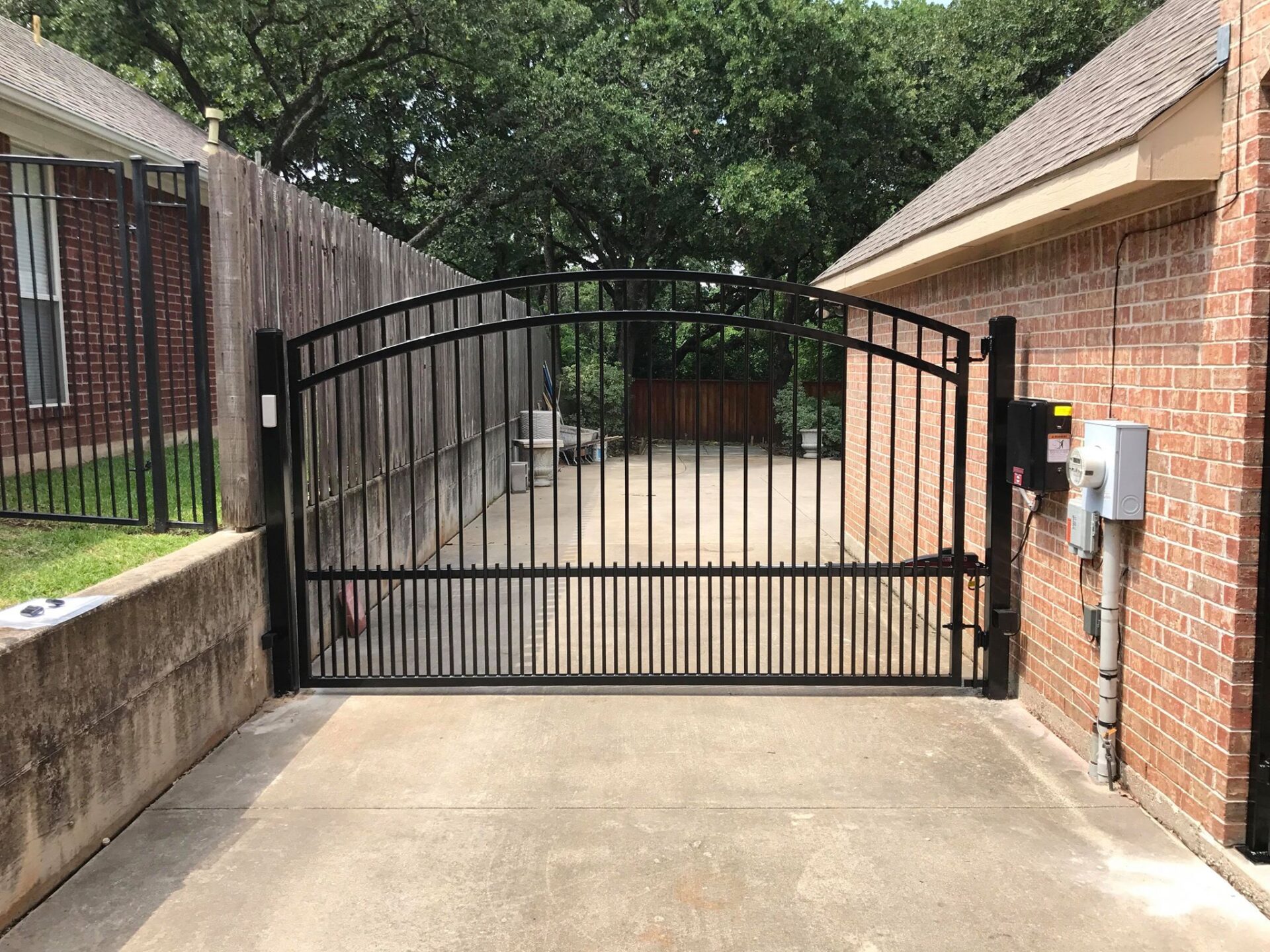 Homeownership has become increasingly difficult in the last decade. This explains why people who own the homes they occupy indulge in making their house a true reflection of their tastes. It's also important, however, to consider your house's market value and potential to sell. 
From a real estate investor's perspective, home improvements should not only meet your current needs and preferences but also increase your house's appeal and value. Electric gates can do both!
Below are four benefits of electric gates that have a positive impact on your property value!
1. Electric Gates Provide Heightened Security for Your Property
Electric gates, whether made from purely wrought iron or wood with aluminum or iron panels, provide better security than picket fences and manual gates. Sliding electric gates, in particular, offer more security. These gates are heavy by design because they need to stay firmly inside the tracks and supporting carriers. It won't be easy for anyone to try and deliberately knock them off and force the gate open. The magnetic gate openers can also be linked to a sophisticated security system that activates secondary security features, such as an automatic alert to the nearest police station, flashing lights, and siren sounds.
These security benefits may increase the value of a home — possibly up to $50,000, according to Home Advisor. The website also attributes this increase to the boost in curb appeal. 
2. Electric Gates Enhance Your Property's Curb Appeal
Electric gates can give any property instant aesthetic improvement. Even the simplest designs, like a solid gate or iron bars with mesh wire, can intimidate and impress (which is arguably the goal of federal institutions, warehouses, industrial complexes that use electric, automatic gates). Since these gates are also customizable, property owners can create designs that will complement the architecture of the house or building.
Curb appeal may be difficult to quantify, but real estate agents agree that it has an impact on a house's value. The findings of a recent study published in The Journal of Real Estate Finance and Economics showed that a property's curb appeal (as well as the neighbors) can make up 7% of its sale price. 
3. Electric Gates Give You Peace of Mind
Aesthetic factors are important to property buyers. Practical considerations like location and the quality of the layout, materials, and construction are essential, of course. But for people who are looking for a new home for their families, they also consider what a house makes them feel. Electric security gates will make them feel safe and at peace, at the very least. 
4. Electric Gates May Mean Lower Insurance Premiums
Electric gates with heightened security features can reduce home insurance premiums. Though this benefit may not necessarily increase the market price of a house, it's an advantage that raises a house's attractiveness to potential buyers. Not only can you get a higher price for the security features and standout aesthetics of an electric gate, but it will also help you sell your property faster.
Electric gates are just as much an investment as room renovations. The installation takes up a fraction of the time necessary for interior redesigns and remodels.
Contact 4 Sure Gates to Learn More About Electric Gates & The Value They Can Add to Your Property!
Ready to improve your property's curb appeal, security, and market value? Get in touch with 4 Sure Gates. We offer a wide variety of electric gate designs and materials, as well as automation for your convenience and security.
You can reach us by calling (817) 965-7873 or sending a message through
our website
. Contact us today.