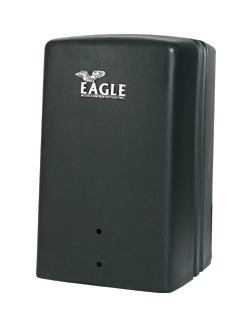 Now that you've selected your gate's size, color, and material, it's time to consider whether you want to go automatic or manual. If your gate is fairly small and made of a light material, going manual is no problem.  But having a heavy and solid gate may require automation.
Automation makes it more convenient to open and close your gate, often with just a click of a button on your remote control or smartphone. You don't have to get out of your car or require someone inside your house or commercial property to wait for you and operate the gate. It's no surprise that the global automatic gate industry is a multi-million dollar market.
If you want to automate your gate, you need the right gate opener. A gate opener is usually part of your electric driveway gate's cost, so when you make a choice, consider your budget, not just your preference. Here's a guide to finding the right opener for your gate.
Determine How Your Gate Operates
The first step in finding the right gate opener is determining how your gate operates. There are two popular types of gates: swinging and sliding. The mechanism of your gate opener should work with the kind of gate you have.
Swinging gate —
If you have a swinging gate, you'll need a top or bottom-mounted swing arm. These are independent modules that are relatively low-profile. They're barely noticeable when mounted on your gate.
A linear or ram arm is more noticeable but is easier to mount than other types. Compared to top and bottom mounted arms, which need to have their modules installed on the ground, you only need to attach a linear arm to a column and the gate itself.  
Sliding gate —
With a sliding gate, you'll need to have a chain-operated gate opener. The chain runs under the gate and is operated by a discrete motor.
Consider the Weight of Your Gate
Not every gate opener is built the same. The ones that cost hundreds of dollars are made for light loads, around 1,000 pounds. There are also heavy-duty openers used for hefty wrought iron and steel gates that weigh around 2,000 pounds or more. These can cost thousands of dollars.
If you're not sure about your gate's weight, ask your gate contractor and shop around for openers that accommodate the load. You may also check your gate and gate opener's specification sheets to see if they're compatible. Some may come with safety features, opening mechanism options, or power source options.
Take Your Columns into Account
Apart from your gate and gate opener's weight, you should also consider your column's heft and capacity. This is especially true for ram openers, which attach directly to it. A flimsy or thin column may crack or even break under the pressure of your gate opener's operation.
Ask your gate contractor to assess your gate to see if its columns are solid enough for a gate opener. If not, you may want to consider a bottom or top-mounted gate opener connected directly to the ground.
Think About the Power Source
Since gate openers are electronic, they'll need a power source to work. Before installing a gate and gate opener, consult with an electrician to ensure that you have electricity available in the area of your gate. Otherwise, you may need to spend extra to have electrical wiring installed.
You might also want to discuss a solar power source with your gate installer. A lot of gate openers come with one, which makes your gate energy-efficient. This way, you don't have to worry about your gate failing to operate because of a blackout. As such, you might want to check the location of your gate to ensure enough sunlight to harness electricity.
You get to save money on bills, too, because you don't have to use energy from your main power grid. Solar power being better for the environment than traditional power sources is also a nice bonus.
Look for Safety Features
Gates are made of heavy, solid metals. If any electronic parts malfunction, it could cause the whole installation to fail or move unpredictably. Prevent your gate from causing injuries or damage to your car by making sure that it has safety features like:
An infrared sensor that stops the gate from moving when it detects an obstacle

Remote control or smart application on your phone that lets you control the gate from afar
These features allow you to be far from the gate every time it opens or closes. You don't have to worry about you or your car getting squished between the gate panels.
With advancements in technology, automatic gates and gate openers are starting to become the norm. Find the right gate opener by considering important factors like your gate type, column size, power source, opener safety features, and more.
Get Your Gate Opener Installed By a Professional
If you're looking for a professional team to install your automatic gate opener, contact 4 Sure Gates. We provide customized gate design, installation, and repair services to businesses and homeowners in Dallas and Fort Worth. Our team has over 15 years of experience in professional gate installation and service. Trust us to provide quality services every time.
Call us
today to get an estimate for your gate project.