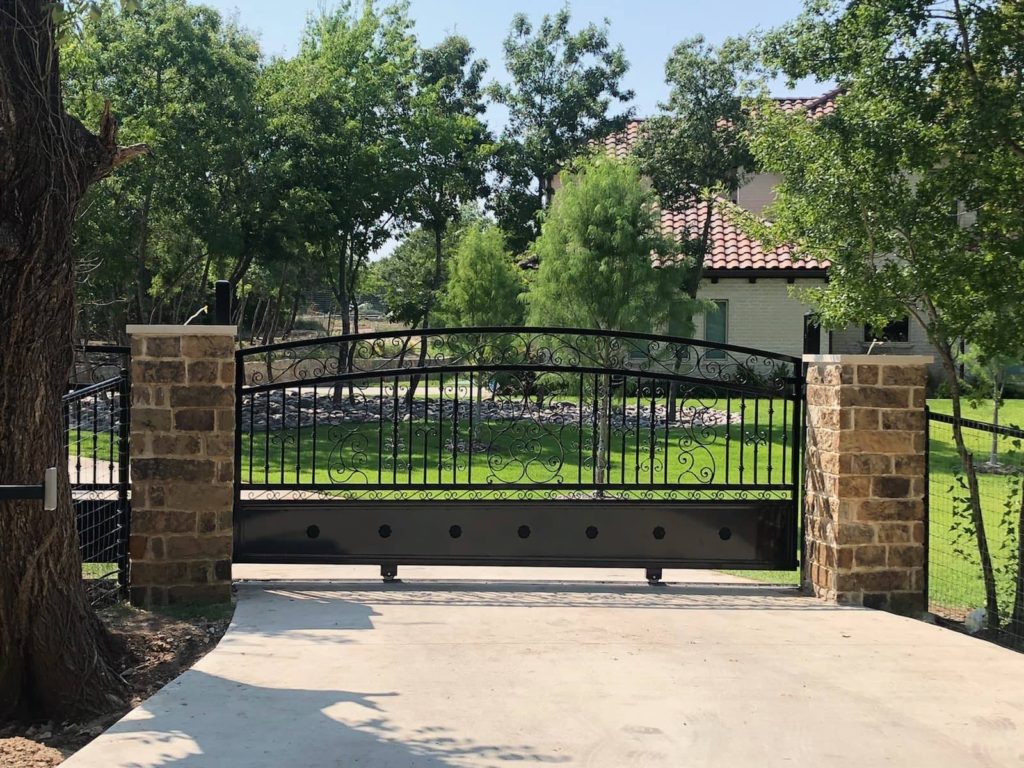 Choosing a top-quality gate will not only improve your property's facade aesthetically, but it is also an excellent investment when it comes to your privacy and safety and, of course, the convenience of safeguarding your property's entrance and exit points.
An automatic gate can add to your curb appeal, extra security, and functionality for commercial properties. Among the top options are cantilever and sliding gates.
Key Differences Between Cantilever & Sliding Gates
A cantilever gate is a type of sliding gate with just a slight difference in wheel placement. In a cantilever gate, the wheels are connected to a vertical foundation, while the wheels of a sliding gate are located at the bottom with supporting wheels on the back. While this is a minor note of difference between the two, here are some of the critical points to consider:
Costs of Cantilever & Sliding Gates
A sliding gate is relatively less expensive than a cantilever gate primarily because fewer materials are needed for its fabrication. It also requires a smaller post and is not supported by mounting posts, so the frames need not be as strong as a cantilever gate's frame.
Both gates, however, can be manufactured with various materials like iron, steel, aluminum, or wood. Thus, the cost of installation will depend mainly on the type of material you choose, the size of your property, and labor prices in your area.
Space Requirements for Cantilever & Sliding Gates
A traditional sliding gate has the same size as a typical driveway, perfect for smaller spaces. It is also an ideal choice if you want your gate to stow away nicely and inconspicuously.
On the other hand, a cantilever gate has to be 50% longer than your driveway to balance out the weight of the mounting posts – the size of which can vary. Also, it is adaptable to any kind of driveway pavement, so you don't have to worry if you have a rough or uneven path.
Installation of Cantilever & Sliding Gates
Since a sliding gate has a smaller post or frame, installations are much easier and faster. It is also lodged close to the ground – preventing wandering animals from coming in or out of your property.
A crane is needed to lift a cantilever gate due to its heavier weight. Make sure your commercial property has enough space to accommodate the crane. However, when it comes to installing the side posts, it is quicker since they are installed without any interference on the driveway. 
The lifespan of Cantilever & Sliding Gates
When properly installed and maintained, both the sliding and cantilever gates can last a very long time. However, due to the heavy-duty construction of a cantilever gate, it is inclined to last longer than a sliding gate. Also, it is less exposed to abrasion as it does not roll directly on the ground.
Call 4 Sure Gates – Your Local, Expert Commercial Property Gate Installers!
If you need assistance in choosing the right type of gate for your property, talk to our technicians at 4 Sure Gates. We service Dallas, Fort Worth, Plano, and nearby areas. We also offer a wide array of gate designs, gate openers, and gate opener accessories.
Give us a call at (817) 965-7873 to learn more.