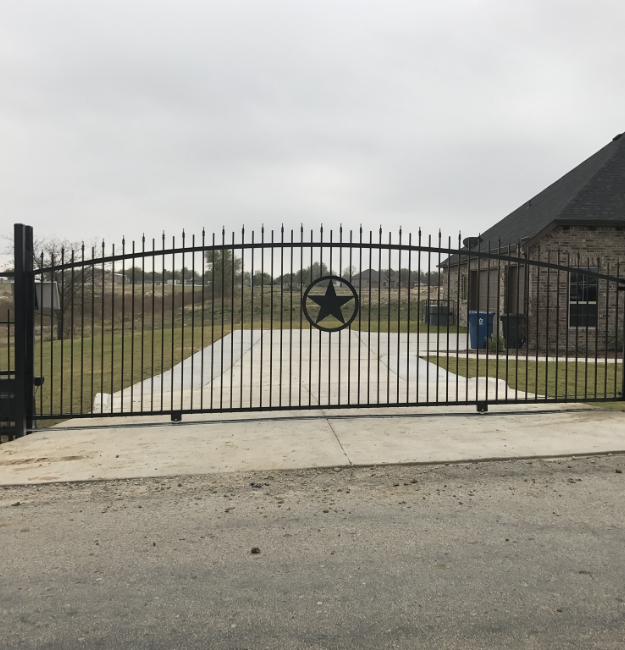 Automatic Gate Repair Burleson TX & Electric Gate Repair Burleson TX
4 SURE GATES is Your Top Gate Repair Company in Burleson TX for Automatic Gate Repair, Installation, & Openers
If you're in need of expert automatic gate repair services in Burleson, TX, look no further than 4 Sure Gates. With over a decade of experience, we specialize in repairing and maintaining automatic gates to ensure they function flawlessly. Your safety and peace of mind are our top priorities.
Our team understands the importance of a well-maintained automatic gate, not only for security but also for convenience. Whether your gate is experiencing issues with its operation, sensors, motor, or any other components, we have the expertise to diagnose and fix the problem promptly.
Why Choose 4 Sure Gates for Your Automatic Gate Repair in Burleson, TX?
Experience: With years in the industry, 4 Sure Gates has the knowledge and skills to handle a wide range of automatic gate repair issues.
Specialization: We focus exclusively on automatic gate repair, ensuring that our technicians are experts in the field.
Security: A malfunctioning gate can compromise your property's security. We prioritize prompt repairs to keep your property safe.
Convenience: Automatic gates are designed for convenience. We work diligently to restore your gate's functionality, so you can enjoy the ease of use it offers.
Expert Technicians: Our team of trained technicians is equipped with the latest tools and techniques to provide efficient and effective repairs.
Free Estimate: We offer a free estimate for your automatic gate repair needs. We'll assess the issue, answer your questions, and provide a transparent quote.
Don't let a malfunctioning automatic gate disrupt your security and convenience. Contact 4 Sure Gates in Burleson, TX, for reliable and professional automatic gate repair services. We'll ensure your gate is back in optimal working condition, keeping your property protected and accessible.
Our Gate Repair Services in Burleson TX
Driveway Gate Repair in Burleson TX
Typically, a Driveway Gate or Drive Gate is classified without a motor or operator system. With this in mind, they are typically set at the back of a drive as opposed to the front. These Gates are typically large metal framed wood Gates in either a single swing or double swing entry setup. Driveway Gates are usually built large enough to allow equipment, such as a boat or a jet ski, into the backyard or side of house. Our driveway gates and driveway gate repairs are very economical. Give 4 Sure Gates of Burleson TX a call for details.
Gate Repair Burleson TX
Your custom gate or iron fencing is carefully fabricated and professionally installed. 24/7 gate repair in Burleson – and maintenance – is available, so you never have to worry about security or access problems! We are local to Burleson TX, which means we know you as a neighbor, not dollar signs.
Gate Operators & Openers in Burleson TX
We specialize in automatic gate operators, and can provide gate repair in Burleson, installation, and maintenance services on most solar and electric models too!
Contact Us Today for Your Gate Repair in Burleson TX!
At 4 Sure Gates, it's all in our name! We specialize in automatic gate operators, automatic gate repair in Burleson TX, and automatic gate installation. We provide you with trusted and local gate repair and maintenance services on most solar and electric models, too!
Don't settle for just any automatic gate repair or installers near Burleson TX, choose the one with the history, experience, and expertise to truly 'wow' you and your guests.