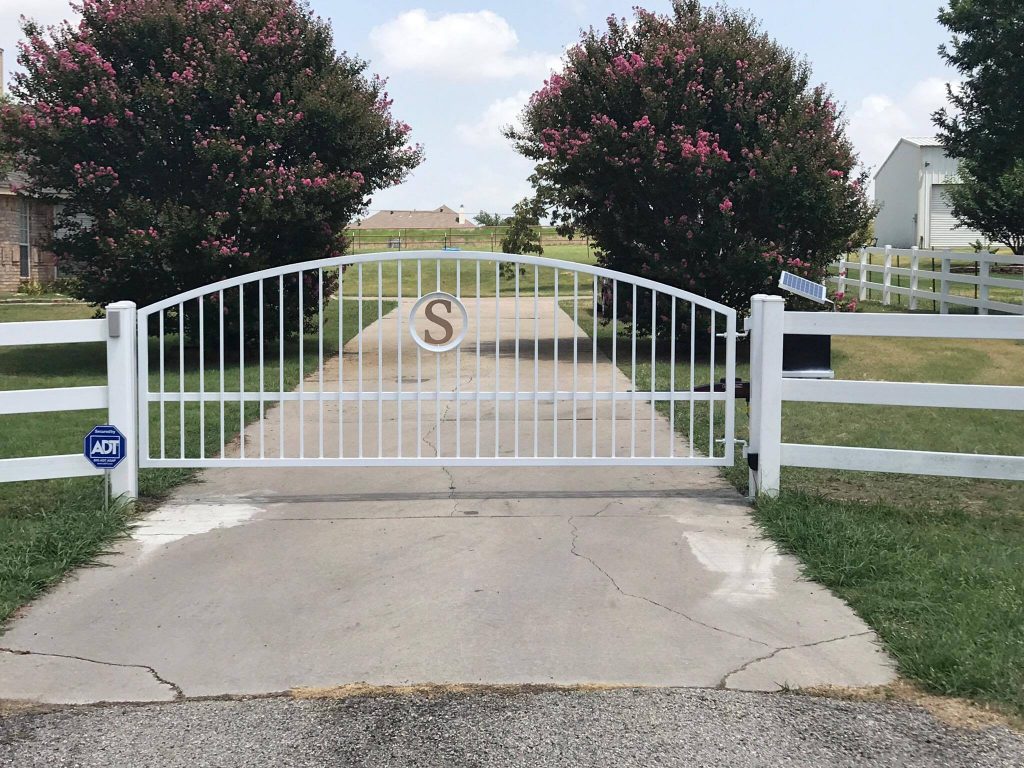 The sheer number of modern gate designs can overwhelm any homeowner. To help you narrow down your choices, 4 Sure Gates compiled a simple guide to modern front gate designs.
Gates can be categorized according to style and operation. There are three gate designs according to style: swing, sliding, and retractable.
Swing Gates
These gates swing open up to 90° to allow the vehicle entry, commonly swinging toward the direction. Swing gates may swing away from the property, provided that it won't block traffic, even when fully open. 
There are two types of swing gates: single swing and double swing.
Here are some guidelines:
Invest in swing gates if your driveway is on a flat plane. Swing gates aren't ideal for sloped driveways as they scrape the ground.

Choose single-swing gates if the driveway or walkway is small.

Choose double-swing gates if the driveway is wide, so the weight of the gate is evenly distributed. Plus, it's easier to open and close.
Aesthetics
Swing gates are a classic entrance gate design, which means they will complement most properties. However, it looks best with homes with a traditional design. 
Sliding Gates
Sliding gates consist of one large gate that slides to the side via metal rollers and disappears to the side of the entryway. These are the best option if you are looking to save space. Unlike swing gates, sliding gates don't occupy much ground when opened.
Sliding gate designs fall into four categories:
Rolling electric gates

have rubber wheels, so they don't need a track. These give you a simple and uncluttered design. 

V-Track electric gates

slide on a v-shaped track. It's best for areas that don't experience snow; the track might freeze or get obstructed by snow.

Cantilever sliding gates

have neither track nor wheels. It doesn't touch the ground and is supported fully by the rails on the side of the gate. If your driveway is rocky or if you experience snowy weather, cantilever sliding gates are your best choice.

Telescopic sliding gates

are made up of two or three panels, which stack in front of one another and fold compactly into the side of the gate. 
Aesthetics
Any property would look great with sliding gates. However, sliding gates complement homes with short driveways. They also look best on properties with a modern design.
Retractable Ground Gates
As their name suggests, retractable gates slide (sink) into a recess on the ground. This modern metal gate design is ideal for homeowners who:
Want to save the most space.

Retractable ground gates require no additional square footage.

Have an extremely wide gate.

No matter how wide the gate is, you can open and close it within seconds.

Are willing to meet a high upfront cost.

Retractable ground gates are more expensive than their swinging or sliding counterparts.
Aesthetics
Most retractable ground gates comprise metal tubes or slabs. They give off a modern, sophisticated look. 
Manual vs. Automatic Gates
In terms of operation, fence gate designs are divided into two categories: manual and automatic.
Manual gates

are for homeowners who don't mind opening and closing the gates by hand and latching and unlatching the locks. Manual gates are also more affordable and don't depend on power.

Automatic gates

are for homeowners who are willing to spend more in exchange for greater convenience.
If you're not sure which gate design (style and operation) you want, don't hesitate to contact 4 Sure Gates. We'll help you determine the gate that meets your goals.